Computers with physically damaged all USB ports are rare - however they still exist in the real world. The below guide should help you choose proper cables, that could help you with such computer.
But let's start from the simplest case.
USB ports are disabled in BIOS/UEFI (or only booting from them is disabled)
Before trying to open your computer, check very carefully, if USB ports are enabled in BIOS or UEFI configuration.
Most computer vendors allow to disable or restricts external USB ports for security reasons. Some of them, eg. newer models of Sony Vaio laptops, or many models of HP ProLiant servers, have 2 separate switches in BIOS configuration: to enable USB ports and to enable booting from USB ports.
External USB ports are physically damaged, disconnected etc.
If BIOS reconfiguration wasn't enough, it's time to open the computer case.
First of all, you should have a set of basic computer screwdrivers. Nothing special, unless you also want to deal with Apple hardware - just basic ones. For example, author of these words uses a very similar Chinese set, bought in Poland for just $2: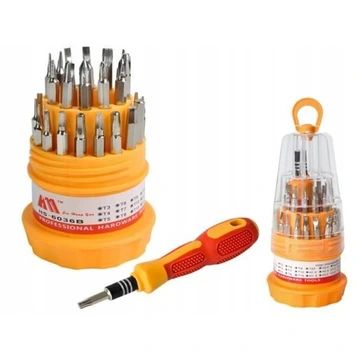 Motherboard connectors
What you're looking for, are internal USB goldpin connectors. Because of 2 main reasons:
internal USB connectors are often always-enabled regardless of BIOS settings (especially in laptops, to connect internal keyboard)
if someone intentionally damaged all external USB ports, there is still a chance, that internal ports are untouched
Now, there are 6 common types of goldpin USB motherboard connectors:
male single-side 4-pin (or 5-pin) - single USB 2.0
male double-side 9-pin (or 10-pin) - double USB 2.0
male double-side 19-pin (or 20-pin) - double USB 3.0
In "proper" connectors:
last pin on the right side is not connected
last pin on the left side is blind (doesn't exist, look at the below example)
Unfortunately, some cheap motherboards use 5/10/20-pin connectors instead (with 2 unconnected pins).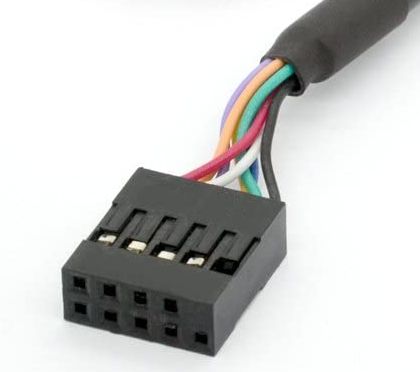 Recommended cables:
Internal USB 3.0 ports are partially damaged
From the electric perspective, USB 3.0 is much more complicated than USB 2.0. It is possible, that some signal lines from USB 3.0 are damaged, but port is still able to work in USB 2.0 mode.
In such case, we also recommend this female 19-pin to male 9-pin cable.
Internal USB ports are completely dead
If internal USB ports also don't work, you have to disconnect internal drive(s) and connect them to another computer:
to native SATA interface
to USB, using SATA bridge (from cheap one to more advanced model, with own power supply, that can handle also 3.5-inch drives)
Unfortunately, moving the drive to another computer won't work with TPM chip (if that drive is encrypted using Bitlocker).